European School of Physiotherapy
The European School of Physiotherapy (ESP) offers an intense and high-quality physiotherapy programme for excellent students from all over the world! ESP is an honours programme of the Amsterdam University of Applied Sciences (AUAS or HvA) and is recognised by The Accreditation Organisation of the Netherlands and Flanders (NVAO) as "Small and Intensive Education".
WANT TO APPLY?
All official information from requirements of enrolment to housing and tuition fee, can be found on our official university website.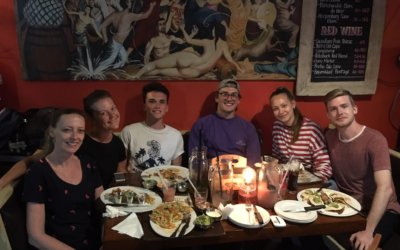 Major Work in South AfricaOur colleague Mel Major has just visited South Africa on behalf of ESP, last month. It's part of our vision and policy to have high-quality internships all over the world. For many reasons, South Africa is popular amongst our international...
read more
Physiotherapy according to WCPT:
"Physical therapists provide services that develop, maintain and restore people's maximum movement and functional ability. They can help people at any stage of life, when movement and function are threatened by ageing, injury, diseases, disorders, conditions or environmental factors.
Physical therapists help people maximise their quality of life, looking at physical, psychological, emotional and social wellbeing. They work in the health spheres of promotion, prevention, treatment/intervention, habilitation and rehabilitation."